Il Frantoio Turri was born from a sincere passion for olive growing. Since its foundation, we have carried on a careful and scrupulous oil production, which puts quality and tradition first. Ours is one of the first oil mills in Verona, located in the center of a unique territory such as Lake Garda, whose Mediterranean microclimate is ideal for the cultivation of olive trees.
In 1951 Giancarlo Turri founded
 the "Fratelli Turri" olive press,
thanks to the passion of his father Mario.
In the early years the Frantoio deals mainly with the milling of olives.
Since the end of the 50 years, however, begins to produce and market the first bottles of
Turri Extra Virgin Olive Oil.
Consumers all over Italy are beginning to discover the attention to the quality of our mill.
Today Turri Oil continues to carry on the crusher, following the passion and carrying on the philosophy of quality and research. 
Giancarlo's father was Mario Turri, Castaldo of a large Venetian villa with cellar and oil mill. Among all the works of the land the olive production was the one that fascinated him the most, so he also experimented with innovative techniques.
This love for the olive trees passed on to his son, who also took his first steps as a castaldo, before deciding to open his own oil mill. For a few years the main activity was the milling of olives, but towards the end of the fifties Giancarlo decided to start marketing the first bottles of Turri Extra Virgin Olive Oil.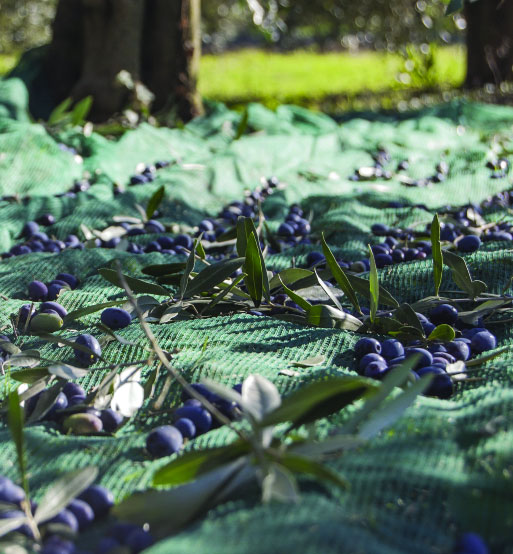 The protection of the Alps to the north, the amphitheater of the moraine hills of glacial origin and the mass of the lake create a peculiar Mediterranean microclimate, this is the northernmost area of Europe where it is possible to cultivate olive trees for the production of oil.
Oil is born from the encounter between nature and culture.